All natural ingredients energy fuel pouch
Regular price
Sale price
£4.00 GBP
Unit price
per
Sale
Sold out
About
All natural ingredient energy gels for endurance activity
Mixture of fast release sugars and slower stable release fats to fight fatigue
Convenient size fits in your pockets or race belts
Lemon & Ginger
The perfect combo for improving digestion and reducing inflammation.
Orange & Cinnamon
Known for their ability to regulate blood sugar levels.
What are they?
ENDUO fuel pouches provide the perfect blend of plant-based carbohydrates and fats, along with functional flavouring of organic oils and spices which each contribute to specific metabolic changes in the body
How does it work?

A mixture of natural fast release whole-food sugars, and slower stable release fats, are  crucial to fighting fatigue. This combination creates a sustainable flow of energy and keeps our athletes energised, while helping to postpose glycogen depletion.  

What's the science?
ENDUO has been tried and tested against market leading gels to improve performance, sustain focus, and balance hormones through satiation. Tested by London Southbank University, ENDUO showed greater distance cycled in time trial, lower working heart rate and higher fat utilisation thus sparing muscle glycogen for later use. 
Share
View full details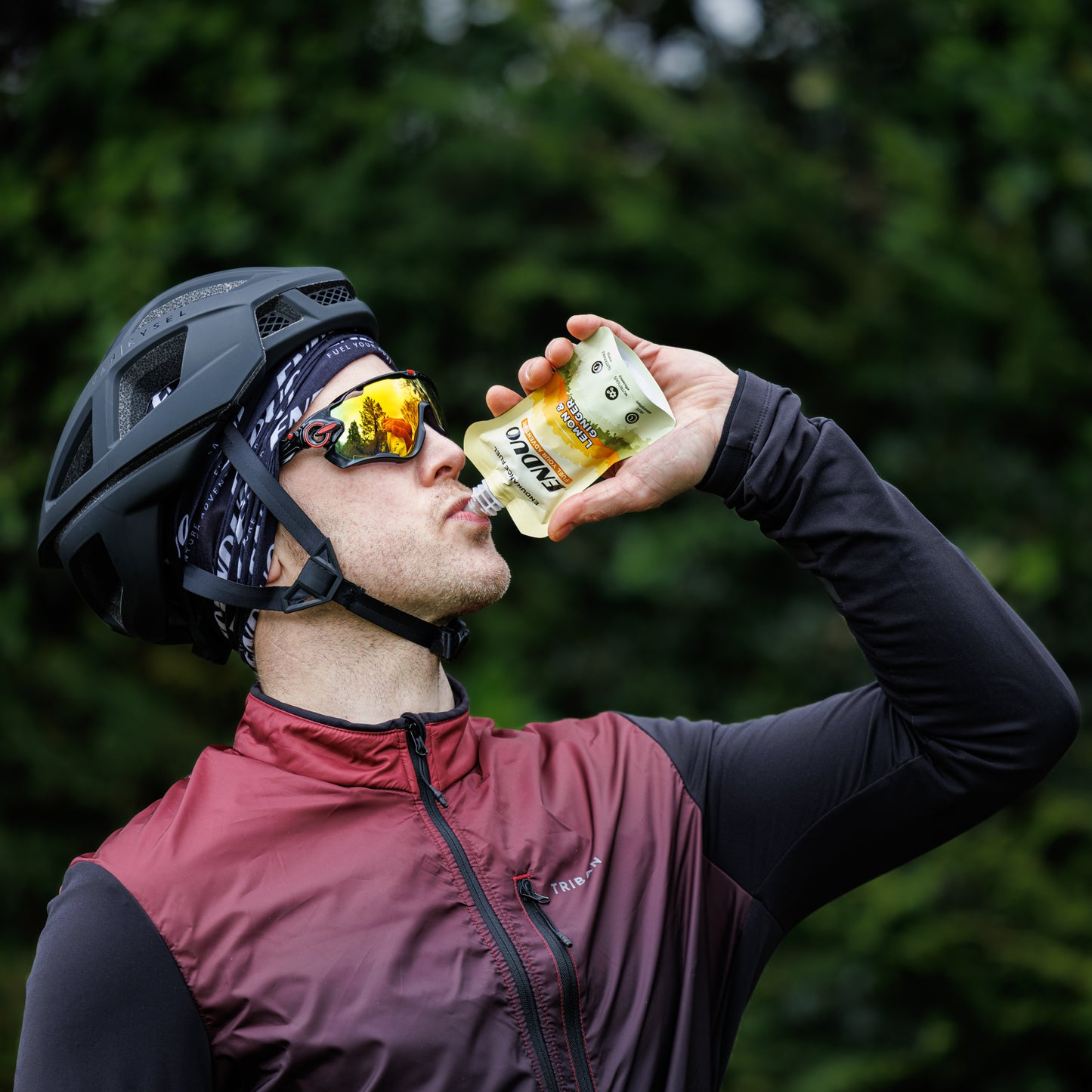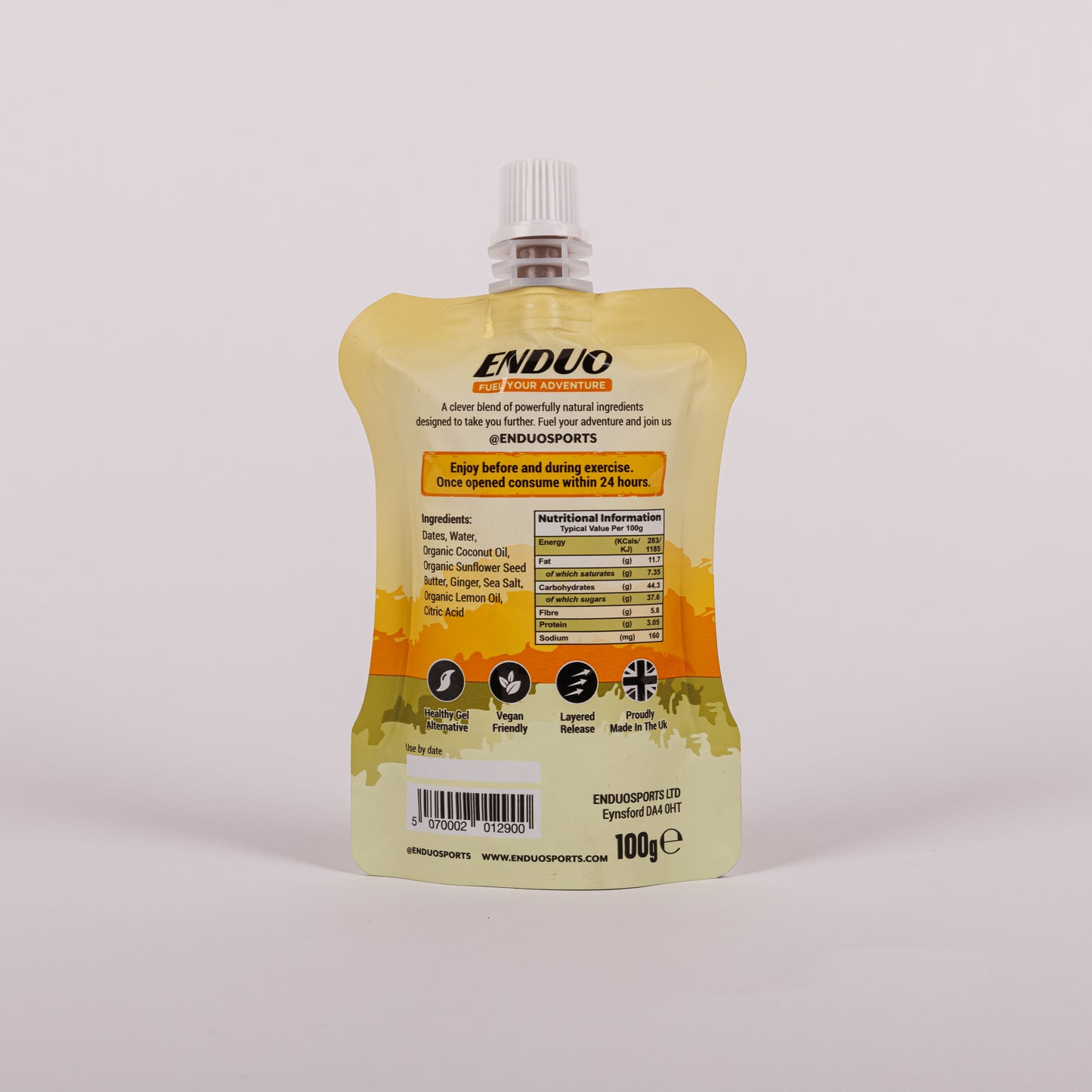 Ingredients
Made from all natural ingredients in our UK factory.
Dates, Water, Organic Coconut Oil, Organic Sunflower Seed Butter, Ginger, Sea Salt, Organic Lemon Oil, Citric Acid

Dates, Water, Organic Coconut Oil, Organic Sunflower Seed Butter, Cinnamon, Sea Salt, Organic Orange Oil, Citric Acid